About Chatham Construction Company
Chatham Construction Company is a licensed General Contractor in the state of Georgia. Differentiated by the quality of our people and our relentless drive to deliver successful projects, we align our capabilities to our customers' objectives to create a lasting positive impact. Chatham Construction Company traces its roots back long before incorporation.  Beginning in the late 1940's, Rev. Marvin Chatham was a construction and real estate professional. During the summers, he would put his three sons on jobsites to learn various trades. From the hands-on experience gained in the field, one of his sons, Mark Chatham, would go on to become a successful builder, remodeler and real estate professional.
In the 1980's, Mark Chatham would carry on the family tradition by putting his son, Kevin Chatham, to work in the construction industry as well. During the summers, Kevin would sweep out houses, clean up jobsites and learn about various construction trades in the field. This experience would later result in Kevin being passionate about the construction industry.
Now, three generations later, Chatham Construction Company continues the family legacy of being a leader in the construction industry. Chatham Construction Company employs professionals with a variety of backgrounds in the construction and engineering industries. Our construction teams are personal, professional and work with the client's best interest in mind. In fact, prior to working at Chatham Construction Company, our team members have worked for large Atlanta contractors, leading projects with values up to $100 million.
Chatham Construction Company holds a residential-light commercial license and a general contractor's license in the state of Georgia.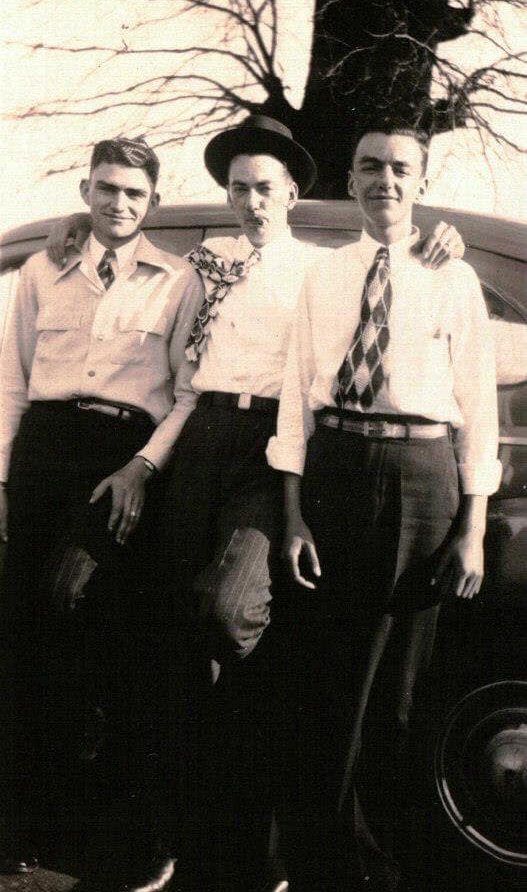 Kevin Chatham
CEO
Kevin Chatham has over 20 years of experience in the construction industry. Prior to launching Chatham Construction Company, Kevin specialized in providing consultation on construction and engineering projects and has worked with clients involved in large capital projects and other construction-related matters. Kevin has assisted on matters of programming and project delay on construction disputes in arbitration, mediation and litigation. His experience includes the preparation and review of schedule and damage analyses relating to matters of delay, disruption, productivity, time impacts, acceleration and other project management and dispute issues. He has worked with national and international owners, developers, engineers, contractors, and stakeholders it the U.S., U.K., Russia, Africa and the Middle East.
Prior to working in the consulting field, Kevin's professional work experience includes general contracting, construction management and project controls across a wide variety of projects to include: industrial, government buildings, pre-engineered buildings, mid and high-rise office buildings, schools, offices, hospitals and judicial complexes.
In addition, Kevin has served as a part-time Professor at Kennesaw State University and Southern Polytechnic State University in the Construction Management Department where he has taught undergraduate and graduate construction management courses.
Kevin is a LEED Accredited Professional with the specialty designation of Building Design & Construction. He is a licensed Realtor in the state of Georgia. Additionally, he holds a residential / light commercial license and a general contractor's license, both in the state of Georgia. Kevin is also a published author and his manuscript entitled, "A Decision Support System for the Revitalization of Housing and Urban Development Properties to Gain a Profit" was accepted into publication by the International Facility Management Association and presented at the IFMA WWP Charlotte 2018 Conference.
Kevin holds a Bachelor's degree in Management from Kennesaw State University and a Master's degree in Construction Management from Southern Polytechnic State University.
Just a few of his example projects are: 
Charter Street Heating Plant – Madison, WI
Arizona Sun Foothills Solar Facility – Yuma, AZ
Victor Phelan Solar One – Adelanto, CA
Banks County Courthouse Renovation & Courthouse Annex – Homer, GA
Emory Dowman Drive Relocation – Atlanta, GA
Atlanta Decorative Arts Center Renovation – Atlanta, GA
Emory Yerkes Veterinarian Project – Atlanta, GA
Center for Disease Control & Prevention Building 24 (CDC) – Atlanta, GA
Gordon County Judicial Complex – Resaca, GA
Hall County Detention Center – Gainsville, GA
Gwinnett Detention Center – Lawrenceville, GA
Cobb County Courthouse – Atlanta, GA
Wheeler County Correctional Facility – Alamo, GA
Coffee County Correctional Facility – Nicholls, GA
Emory Conference Center Hotel – Atlanta, GA
Ma'aden Alumina Refinery Project – Saudi Arabia
Dubai International Airport – Dubai, U.A.E.
Kenmare Moma Mine Project – Mozambique, Africa
Angstrem Semi-Conductor Plant – Zelenograd, Russia
Advanced Military Maintenance Repair Overhaul Center – Al Ain, U.A.E.
Muscat Airport – Muscat, Oman
Connie Chatham
VP of Marketing & Business Development
Connie Chatham has experience in owning and operating businesses in the real estate industry as well as specialized experience in marketing and business development. She is highly experienced in interior design and staging. Connie handles all design work for Chatham Construction Company.
Connie holds a Bachelor's in Advertising and Public Relations from Lee University.